Saverlife gets me. I love this!
I had the opportunity to check out a cool new tool that give you incentives for your saving. It's love at first sight with an extended honeymoon phase.
Let me back track. Saving is boring unless you are a money nerd like me who enjoys trying to calculate, to the penny, how much your accounts will earn in interest before it's reported by your bank.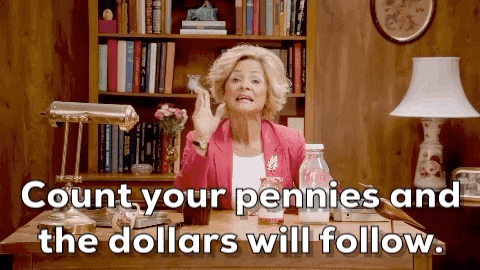 So for most people, this cool program that SaverLife has is going to be a game changer.
What is SaverLife, anyway?
That is a phenomenal question and I am so glad you asked.
SaverLife is a nonprofit organization that is working to help Americans save money. I'm sure you've read somewhere online that nearly half of the country doesn't have $500 in the bank. That is a major concern and Saverlife has stepped in to help us make saving a little more enticing.
Through SaverLife's platform, you can play savings challenges and possibly win cash prizes. SaverLife members have earned almost $600,000 in the past three years. (Go check out the website and see!!)
With SaverLife, you save in your own bank account. They don't touch or move your money. You just securely link your existing bank account, save money and if you're already earning interest on your savings (which you should be!!), you can start winning prizes on top of that.
Are you someone who struggles with saving and isn't sure if it will work for you?
The majority of new SaverLife members are not saving regularly and often spending more than they make. And that's okay because everyone starts somewhere. SaverLife helps create the savings habit! Most people save around $700 in the first six months. I know seeing that kind of money in your savings if you've never been able to save will do A LOT for your confidence.
To sign up for SaverLife, you must be 18 years or older with an email address and a U.S. bank account that has online banking. SaverLife supports over 9,000 financial institutions. And the best part.... yes, it is FREE. Start here to see how SaverLife can help you save more money.